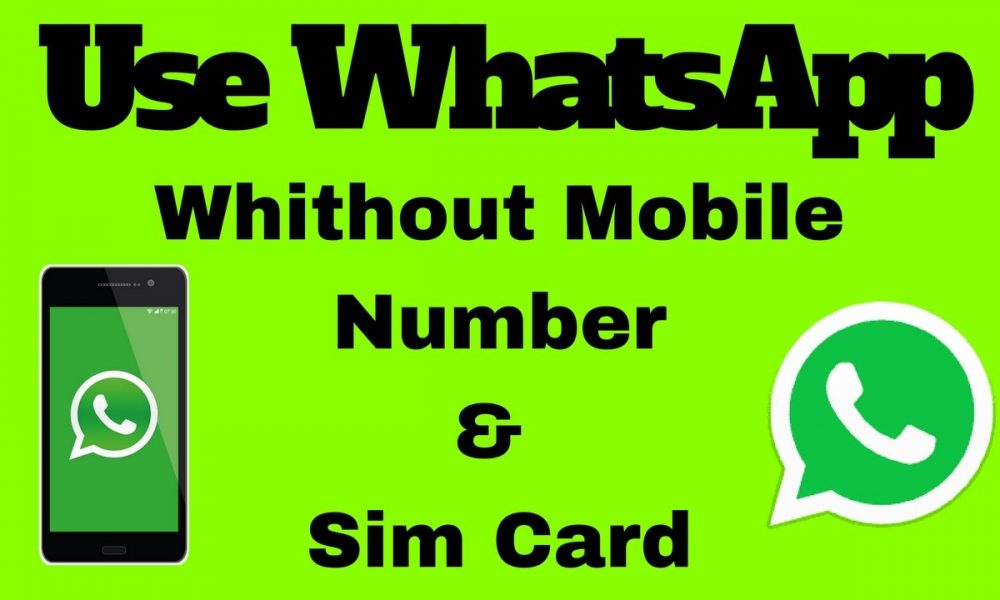 The COVID 19 pandemic has caused the world's working population to reconsider their work arrangements. Employers were forced to send their staff to work from home, even those that are far from digital in nature. This setup has also increased the demand for real-time communication. Video messaging has become the main method of staying in touch with remote workers, whether it's for sending updates or sending out instructions. Video conferencing has also replaced the traditional meetings, with the attendees sitting from their couch or bed.
During these months of lockdown, video conferencing apps have become a staple for businesses. And experts predict that this is going to be the case even if the world returns to the new "normal". Why? This is because workers have explored the benefits of video conference apps in both the remote and in-office setting. So video conferencing apps are not going away soon, even if you go back to the office. 
There are so many video chatting apps that are available right now, so which one should you download? Before we proceed to discuss the most popular video conferencing options, we'll first go through the factors that you should look into when choosing your video chatting software. 
How to Choose the Best Free Video Conferencing App
There are probably hundreds of videoconferencing app on the market today, and choosing the best for your team can be quite a challenge. To help you narrow down your options, here are some factors you need to consider when taking your pick: 
Compatibility – The first thing you need to check is whether the app will run on the platform you are using. Some video conferencing apps are designed for a particular OS, such as Windows, macOS, iOS, Android, or Linux, so you need to pay attention to this. Make sure that the app that you download works perfectly for your device. 


Reliability – Does the app support smooth video communication with other devices? If the connection is weak or you keep being disconnected, then you might need an app that actually works. 


User Interface (UI) – Opt for a simple and easy to navigate dashboard. Video chatting should be a straightforward process and you should not need multiple clicks to call your contacts. When you open the app, you should see right away your list of contacts and the call or message button. 


Security Features – There are instances when people who are not invited are able to join the call. This is true for those apps that have weaker security settings. In some cases, you just need the link of the conference call to be able to join the call. 


Attendance limits – Some video conferencing apps limit the number of participants who can join a meeting. If you think you may at least occasionally hold large events, like webinars, make sure you look at these limitations when you're comparing prices.


Call length limits – Attendee restrictions aren't the only limit you'll see. Some apps force you to keep calls under 40 minutes, an hour, or similar timeframes. In most cases, if you want more time, you'll have to pay for it. 


Pricing – Though most of the apps that we included in this list are free, some of them have paid options. It will be up to you if you want to upgrade to the premium version to get more features, but the free version should be enough for basic video conferencing needs. 


10 Best Video Conferencing Software
Let's look at the list of the best applications you can use for audio and video communication with your remote team:
1. Zoom (macOS, Windows, iOS, Android, Web)
If you're looking for a video conferencing app, you've probably already heard of Zoom. It's one of the most popular group call apps—and for good reason. For the most part, Zoom just works.
Once you install the Zoom app (on your computer or on your phone), you can host free 1:1 video calls with no time limit and group calls with up to 100 people as long as you don't talk for more than 40 minutes. Paid plans let you chat with up to 1,000 people at once, plenty for almost every situation. Zoom even lets you schedule calls in advance, chat anytime with any of your contacts, or connect to room conferencing hardware. All in all, it's a nearly perfect team video app.
Price: Free for up to 100 participants for 40-minute meetings; from $14.99/month per host Pro plan for user management, unlimited meeting length, and reporting.
2. Google Meet (iOS, Android, Web)
This is the best video conferencing app for G Suite users, formerly known as Google Hangouts Meet. 
Google Meet's best feature, perhaps, is its deep integration with Google's other apps. Whenever you create a meeting in Google Calendar, you'll get a Meet link that you and your meeting attendees can click to instantly join a call. And when you're in the middle of a call, you can find files from Google Drive and Apps and share them in chat, without leaving your call. You can even start a call directly from your Gmail inbox. Unfortunately, Meet can struggle with large group calls, however. 
Google Meet Price: Free for up to 100 participants and up to 60 minutes; from $6/month as part of G Suite Basic for business teams.
3. GoToMeeting (iOS, Android, macOS, Windows, Web for participants)
The best video conferencing app for professional features, GoToMeeting is part of LogMeIn's family of video conferencing apps that let you meet with your team or broadcast a webinar to thousands of viewers. With GoToMeeting, you'll schedule meetings online, then use GoToMeeting's app to join calls, share your screen, and present to audiences.
You can choose to schedule a recurring session or start a one-time call. And GoToMeeting also lets you create a custom link for your meeting.The downside is that the app can be a little confusing due to all the features and options available. 
Price: Free for participants, from $14/organizer/month for a Professional plan for up to 150 participants.
4. join.me (iOS, Android, macOS, Windows, Web)
Also a LogMeIn offering, join.me is a bit like GoToMeeting's sleeker, leaner cousin—perfect if you just need to host the occasional call.
Once you create an account, you can start a meeting from your browser or any of the desktop or mobile apps, and participants can join straight from their browser as well. Some Pro features, like screen sharing, are only available if you use the desktop app. But if you're just looking to host a quick video call—if you need to talk to a client who won't need to share their screen, for example, and you don't want to ask them to download any software—join.me is a solid option.
Price: Free for participants, from $10/user/month for a Lite plan with unlimited number and length of meetings and 5 participants per meeting.
5. Cisco Webex Meetings (iOS, Android, Mac, Windows)
From one of the leading manufacturers of video conferencing hardware, Cisco Webex Meetings is designed around large-scale collaboration. It's notorious for having some usability issues, but it has all the features you'd expect from a video conferencing app, with especially crisp audio compared to some other options.
But the real standout feature is Webex's virtual whiteboard. Once you start a call, you can opt to share your screen as a blank white space—and then use a wide range of sketching tools, text, and geometric shapes to collaborate. You can even create separate whiteboard "pages" and view them one at a time or navigate through them as thumbnails. The best part is that everyone can use the whiteboard at the same time.
6. Skype
Skype — owned by Microsoft — is available for iOS, Android, Windows and Mac, and offers video and audio calling, as well as a messaging feature. It has an easy-to-use interface, and supports up to 50 people on the same audio call (the number of video callers depends on what device you're using, according to the company). Skype also lets you record, save and share your video calls, and has live captions and subtitles. 
7. Facebook Messenger
Facebook's Messenger app is primarily used for sending messages, but also includes a video chat option, making it a convenient choice for those who are on the social media platform all the time anyway. If the person you want to talk to is also a Facebook Messenger user, you can initiate a video or audio call with them through the app. And like on Facebook's main app and Instagram, you can also add a temporary photo or video to your Story on Facebook Messenger.  
8. Microsoft Teams
For companies that run on Office 365, Microsoft Teams brings together chat, video meetings, audio calling and Office apps like Word, Excel and PowerPoint into one hub for teamwork. If you have Office 365, you already have teams, but if you don't, there is a free version available. Microsoft also rolled out updates in March lifting user limit restrictions on those free versions, and is also offering a six-month free trial of its enterprise software suite Office 365 E1 for businesses not already licensed for Teams. Otherwise, Office 365 business plans that include Teams start at $5/user/month. 
9. Jitsi
Jitsi is a multiplatform, open-source video conferencing service, which lets you use its multiuser conference client or build your own. All of its tools are completely free and open source. 
Jitsi's prebuilt video conferencing app is called Jitsi Meet. It's fully encrypted and you can use it without creating an account. Invite users with a custom URL, and share your desktop and trade messages while you chat. 
You can use Jitsi for web, Android, iOS, React-native and Electron apps. 
10. TeamViewer
When you need access to someone else's computer or mobile device, TeamViewer is the go-to tool. It's often used by technical support personnel to troubleshoot issues, and it works great for that. It also makes it easy to move files between devices.
What's the Best App?
The answer depends on your team requirements. If you're looking for an app capable of supporting video conferences with a lot of attendees, Zoom would be the best choice for you. But if you're looking to do some quick video calls just to catch up with the other participants, Skype or Facebook Messenger would suffice. In the end, you need to find a video conferencing app that matches you and your team's needs.